Volunteers are needed to help build! 
Habitat CFC provides many volunteer opportunities throughout the year for individuals ages 5 and up. Volunteer on your own or with one of our affinity programs such as Women Build, Habitat for Heroes or Youth United. Whether you are interested in swinging a hammer, organizing a fundraiser or serving on a committee, we welcome your participation.
Please note that individuals and groups are scheduled separately. When signing up more than one person on a given day, please contact Eileen Bakos, Manager of Corporate and Volunteer Engagement, at (203) 333-2642.
Individual Volunteers
We are now scheduling individuals on selected days for 2017. Volunteer dates are scheduled depending on work flow and change often, so please continue to check back for updates.
Click here or on the image below to register and sign up online.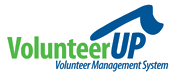 Click here or on the image to register and sign up through Volunteer Up.
Construction Volunteers
Construction is the most popular of volunteer opportunities. Volunteers assist with all stages of home construction, including, but not limited to, framing, painting and landscaping. No construction experience or skills are required and volunteers are supervised by our Project Managers. In most cases, you will not know the specific scope of work until you arrive on the work site. View availability and sign up to build online or contact volunteer@habitatcfc.org with questions.
Office Volunteers
If you are interested in helping with event committees, data entry, grants, social media, photography or other administrative work, please email us at volunteer@habitatcfc.org.
ReStore Opportunities
The ReStore relies on dedicated volunteers to run its daily operations. Many volunteer opportunities are available. To learn more, please visit the ReStore website or contact Rich DeSautels at rich@restorecfc.org.
Core Volunteers
Core Volunteers are individuals who are willing to make a commitment of volunteering regularly at Habitat CFC at least one day a week. Are you interested in learning new skills and coming out on a regular basis to help lead other volunteers? If so, you may be Core material! Email us at volunteer@habitatcfc.org to learn more.
Court-Ordered Community Service
Habitat accepts a limited number of individuals who must fulfill a court-ordered community service requirement. You may be assigned to work at one of our construction sites or at our ReStore in Stratford. We do both criminal and sex offender background checks. We do not accept applicants charged with or convicted of specific crimes. Other offenses will be considered on a case by case basis.
Click here to view our full Policy on Serving Court-Ordered Community Service Hours and to pre-register.
NOTE: You cannot register for court-ordered community service by clicking on "Volunteer Up" until approved by the Affiliate.
What Can Volunteers Expect from Habitat CFC?
Safe Work Environments – Whether on a construction site, the ReStore, or at a special event, we will keep you safe. Safety orientations kick off every volunteer construction day, and safety equipment is provided.
Productive Work Days – Everything you need (tools, supplies, and a work plan) will be waiting for you, and you'll be able to see tangible results of your work.
Leadership – No experience is necessary, and we mean it. Our staff and volunteer crew leaders are trained to teach you everything you need to know.
Patience, Perspective, and a Sense of Humor – We work hard, and we have fun doing it!
What does Habitat Expect from Volunteers?
Prompt Arrival – Promptly starting each volunteer shift ensures we can finish our homes on schedule and having everyone on hand for orientation makes our work sites safer and more efficient.
Safety – Please use tools and equipment as instructed and adhere to safety procedures. Closed-toed shoes and a volunteer liability waiver are required before volunteering.
Commitment – If you sign up, we count on you, and our families count on you!
Flexibility – Sometimes weather doesn't cooperate, a task doesn't go exactly according to plan, or we need to refocus our efforts on a special project. Either way, it's cool. We make it work!
If you find that you have read through these materials and still have questions, feel free to contact our Director of Corporate and Volunteer Engagement.